3m Steel Tape Measure PRO Milestone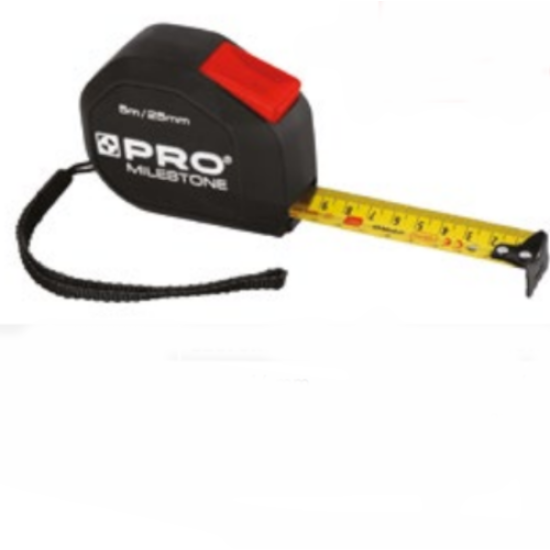 Guide Price
3m Steel Tape Measure PRO Milestone
Guide Price: £4.67
(£5.60 inc VAT)
Product Code:

A1-3929

Delivery Time:

1 - 2 days

Brand: PRO Tools
Model and Size:

3m - Milestone
Our ratings on 22-03-2023:
4.2 out of 5 - Excellent
4.7 out of 5
3m Steel Tape Measure PRO Milestone
3m Steel Tape Measure PRO Milestone made from quality steel, class II accuracy with an ergonomic housing and a durable belt clip. Width: 16mm.
CHARACTERISTICS
High belt stiffness for long overhang without supports - up to 50% of the total length of the measure,

Ergonomic cassette made of high quality plastic with a rubber cover,

Allows you to measure the length from the back of the tape housing,

Modern, precise ratchet brake ensures high ergonomics of work,

Movable, reinforced tape hook fastened with three rivets, additionally equipped with two strong magnets, makes it easier to use the measure when working on steel structures,

Tape measure equipped with a bumper that absorbs the impact of the tape during winding.

Durable metal belt clip,

Class II accuracy.