Why Choose Ceresit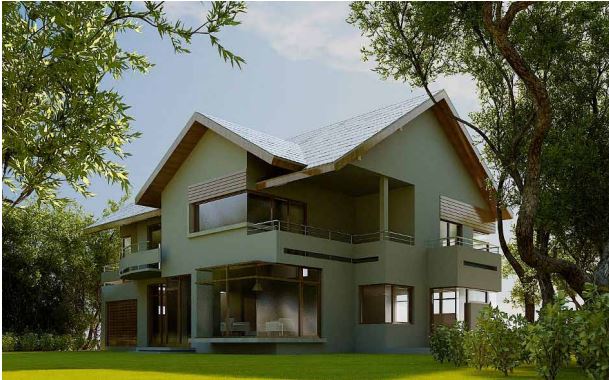 If you are looking for a high quality render, innovative and durable, you should never settle
for the cheapest one on the market, since high performance rarely goes hand in hand
with extremely low prices. This is why you should only opt for products that will be able
to meet your standards and completely fulfill your expectations. If you want a smooth finish
for your walls, but still an adequate protection, also a great variety of render colours and patterns
to choose from, why not choose Ceresit insulated renders which offer high quality at reasonable
and affordable prices. Namely, Ceresit products have been present on the market
for more than a century, always following the latest trends in the construction industry
and featuring great security and workability, which all makes Ceresit products the preferred choice.
Ceresit insulated render systems are available in more than 200 standard colours or can be mixed
to any colour, they offer high flexibility, biological contamination resistance and moisture permeability,
all resulting in prolonged lifespan, making sure that the renders will last for decades to come.
All the renders have been carefully tested and manufactured only from resistant and durable fillers,
binders, pigments and modifying agents with the ultimate goal of retaining the optimum value
of the entire construction.
Due to the different requirements in the terms of properties and level of efficiency and resistance
to different external effects, Ceresit has developed a range of silicone, silicate, combined silicon-silicate,
acrylic and mineral renders. Most of the available renders are suitable for both external and
internal applications, due to their high moisture vapour permeability, making them unaffected
by the weather changes and mechanical stress. Thus, if you expect your wall surface to be exposed
to UV rays, high levels of moisture or atmosphere pollutants, you can choose silicon-silicate render
which will successfully protect the surface and ensure long colour stability. On the other hand,
if you want provide protection from climatic influences and mechanical stress, you can rest a sure
that acrylic renders will provide just that. Since all the renders also provide a level of thermal insulation,
they can also present the perfect component of an external wall insulation system, which especially
goes for mineral renders which can successfully be combined with either rigid insulation or mineral wool
external slabs, for improved insulation superb performance. What we would like to accentuate is that
high quality insulated renders are also cost-effective on the long run, since they will not deteriorate
nor otherwise get damaged when exposed to harsh external conditions, unlike other available products
which may be cheaper but will never be able to offer the same level protection and durability.
Categories
by type of material:
Loft insulation
Cavity slabs, batts
Acoustic insulation
Insulation slabs
BRITISH GYPSUM, KNAUF, ISOVER, ROCKWOOL, URSA
PIR rigid board is the most efficient thermal insulation material used in construction.
BRITISH GYPSUM, CELOTEX, ECOTHERM, KINGSPAN, RECTICEL, KNAUF, XTRATHERM

Insulation for
External walls,
Pitched roofs,
Rainscreens,
Soffits,
Floors
BRITISH GYPSUM, KINGSPAN, XTRATHERM
EPS boards,
XPS boards,
Shrinkable boards,
EWI Insulation Panels
CELLECTA, CORDEK, KAY-METZELER, JABLITE, KINGSPAN
An optimum performance "2 in 1" insulation product to enhance thermal insulation for walls and roof projects.
BRITISH GYPSUM, KINGSPAN, CELOTEX, CELLECTA, XTRATHERM, RECTICEL
Radiant barrier
Roof insulation
Walls insulation
Floors and Ceilings
Cool in summer
warm in winter
ALUMAFLEX, LOW-E, THINSULEX
Sheep's Wool,
Hemp,
Recycled Polyester,
Recycled Plastic Bottles.
THERMAFLEECE
Gypsum board is the premier building material for wall, ceiling and partition systems.

BRITISH GYPSUM, FREMACELL

As substrate for render
As an exterior siding
As an underlayment for flooring
EUROFORM, JAMES HARDIE, KNAUF, RCM
An asbestos-free thermal insulation that withstands continuous high operating temperatures.


SINIAT, PROMAT
Adhesives are designed to fix insulation external walls of the buildings, primers are used for prepare the surfaces, renders to be applied over the surfaces for finishing.
Long lasting, durable, maintanance free facade paints - silicone, acrylic, silicate. Protection against mould and fungus. Quality guaranteed.
Wood is predominant in the form of fibres, chips, strips, strands and veneers in panels -- Plywood, Particleboard - chipboard, Oriented strand board (OSB), Fibreboards - hardboard, mediumboard (MDF).
Carpentry Tools,
Masonry Tools,
Plasterer Tools,
Cutting Tools,
Workshop Tools
Pro Tools, Blue Dolphin
Acoustic wool
Partition walls
Acoustic ceilings
Soundproof floors
Vibration cushioning
BG, CELLECTA, ISOMASS, KARMA, KNAUF, ROCKWOOL, URSA
Phenolic and Polystyrene
Mineral wool
Primers, Adhesives
Renders
Accessories
KINGSPAN, KNAUF, CERESIT, JABLITE
Cladding and weatherboards are available in uPVC, fibre-cement that gives the visual appeal of natural timber.
Fire case systems,
Calcium silicate,
Phenolic foam
BRITISH GYPSUM, XTRATHERM, PROMAT
We sell roof insulating products from leading manufacturers.
CELLECTA, CELOTEX, ECOTHERM, ISOVER, JABLITE, KINGSPAN, KNAUF, ROCKWOOL, XTRATHERM
Installing loft insulation could cut down your energy bills significantly and the payback time is also very quick, within about 2 years. About 25% of heat is lost through the roof in an uninsulated home, so this is a big saving!

Premium quality plasterboards, insulated plasterboards and accessories for acoustic and heat insulation for under ceiling mounting.
PIR boards, Polystyrene, Glass and Mineral Wool Slabs, Batts and Rolls.

URSA, KNAUF, LOW-E, KARMA,XTRATHERM, KAY-METZELER, CELOTEX, CELLECTA

Cavity walls, External walls, Partition walls, Plasterboard

CELOTEX, KNAUF, URSA, ROCKWOOL, PROMAT, XTRATHERM, KAY-METZELER, CELLECTA, LOW-E

Bagged products, Insulated plasterboards, Galvanised dry wall fixings, Metal frame systems
BRITISH GYPSUM, CELOTEX, CEMBRIT, ECOTHERM, KNAUF, KINGSPAN, XTRATHERM

Pipe insulation materials are used to retard the flow of heat energy by reducing heat loss or gain from pipe work and also as acoustic insulation.
ROCKWOOL ROCKLAP, KOOLTHERM FM

Void Former is a lightweight material in structural concrete in foundations, beam & slabs to fill structurally non-working areas & against clay heave.
CLAYBOARD, CLAYLITE, CLAYMASTER

Mould eradication and mould resistant materials, fungicidal barriers, fungicidal emulsion paints to safeguard your living conditions.

Imported Adhesives, Renders, Roofing Felt, Waterproof Membranes on wholesale basis

Thermal and acoustic insulation slabs and batts for use in cavity walls, loft conversion, partition walls, floors and ceilings. Top shelf manufacturers: Knauf, URSA, Rockwool. Buy cheap at Insulation Shop and London.
Glass wool insulation, Rock wool insulation, Multifoil insulation, Insulated wallpaper
URSA, KNAUF, LOW-E, THINSULEX, MOULD GROWTH CONSULTANTS

Order all insulation materials online. Fast delivery, low prices for insulation accessories and all types of insulation. If you can't find the insulating product you need in our online shop ask for quotation.

All Insulation Shop insulation products. We offer a wide range of insulation products for all types of commercial and home UK insulation projects.
Buy insulation online without the hassle.
Insulation Shop - Browse our fast and easy to navigate website.
Choose your insulation from our large range above, add products to the cart or to your quote and then proceed to checkout and pay online or one of our team will contact you about your quote. If you've paid online we'll deliver the goods straight to your site, usually in 24-48 hours. If you would like expedited shipping please get in contact with our team.
Save time and money - order your insulation online.