Actis
Actis is the European market leader in the sector of thin multifoil insulation. It a small company that specialises in the design and manufacture of innovative insulation solutions for buildings. Actis is based in the Languedoc-Roussillon area of France. Since 31 January 2003, Actis has been part of the Laurent Thierry Group, a group of manufacturers of technical textiles for the automotive industry. The reflective waterproof roofing and wall underlays designed by Actis would improve the thermal performance of roofs and walls by up to 20%. Actis is a founder member of two professional bodies: The European Multifoil Manufacturers and The Syndicate of Thin Multifoil Reflective Insulation Product Manufacturers.
Actis Thin foil insulation

ACTIS thin multifoil insulation is made up of multi-layered reflective films, only a few microns thick. These layers are separated by wadding, foam, sheep's wool etc., and are sewn together to form a thin insulating blanket. This multifoil insulation is 3 to 5 times thinner than traditional insulation, but performs to the same standard. These products are perfectly adaptable for insulating residential, commercial and industrial buildings, in roofs, attics, walls and floors.

Actis Vapour Control Layers
These membranes would improve the thermal performance of existing insulation materials. They are installed on the internal side of existing insulation structure to stop water vapour diffusion and improve air-tightness of the building. They are fully waterproof and stop water vapour diffusion from the inside.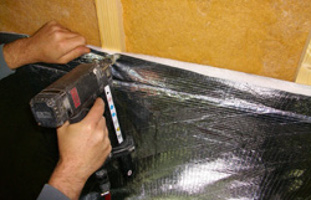 Membranes installed over the roof structure to protect insulation from air and water infiltration and enable water vapour to be evacuated. They are fully waterproof, fully air-tight, high water vapour permeable, reflect up to 87% of heat radiation, improves the thermal performance of the wall by up to 20%.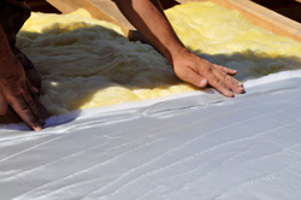 Recently Actis launched a range of innovative hybrid products that are tested to international harmonised standards both under laboratory and real conditions of use. These hybrid insulation products can be used in walls and roofs, separately or together to provide a total insulation system.
HControl Hybrid - Insulating reflective vapour barrier,

Hybris - New reflective insulation,

Boost'R Hybrid - Insulating reflective underlay.
tech. support:
Showing 1 to 11 of 11 (1 Pages)