Loft Insulation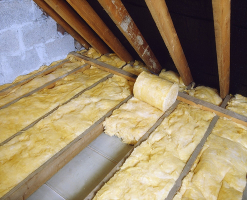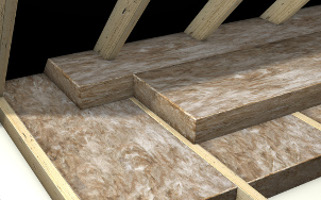 Check whether you have any insulation in your loft and its thickness. If it is less than 270mm, your savings can be increased by adding the missing thickness on top of the existing insulation. You maybe able to save up to £300 per year, if your loft or attic is correctly insulated. Lofts are usually cheaper and easier to insulate than roofs.

Installing insulation in your loft can cut your energy bills and help keep your home nice and cosy. There are several different types of loft insulation to choose from. It is possible to do it yourself, If your loft is easy to access and has no damp or condensation problems.
Before adding any insulation however, it is very important to understand the moisture and ventilation dynamics within the roof space to avoid the risk of condensation. Condensation occurs where warm moist air comes into contact with a cold surface. Build-up of condensation poses big threat to the integrity of a timber structure and may cause timber components to rot. Type of roof construction can be defined by the way moist air is handled within a roof structure.
In the majority of existing buildings the moist air is diffused through the ceiling into the roof void. Bituminous felt (as a roof underlay) - highly impermeable to air and water - traps moist air in the loft and is removed through cross ventilation.
In case of the more modern 'breathing roof', vapour control layer (VCL) is placed below the ceiling insulation to prevent any moisture from passing through the ceiling. Any small quantity of moisture that does penetrate can be diffused through the 'breathable' roof underlay and then dispersed by ventilation through the slates or tiles.

Batts and roll insulation,

Multi foil and reflective insulation,

Rigid sheet insulation,

Loose fill insulation,

Blown-fibre insulation.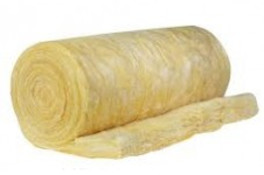 Batts and roll insulation
This is the most common form of loft insulation. The loft insulation batts and rolls are made from rock, glass or mineral fibre and some of them are foil backed and the rigid batts can be bonded to floor board for easy installation.
Straightforward to install,

Easy to cut and fix,

Could be a DIY project,

Good for insulating accessible spaces,

Available eco products such as sheep's wool an recycled glass or bottles.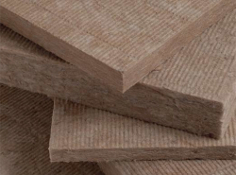 Some materials can irritate the skin,

May need protection wear,

Rolls can be too bulky,

May not fit in small spaces or around obstructions,

Sheep's wool is more expensive.

Multi foil and reflective insulation
Multi-foil is an insulation material comprising outer layers of coated metallised film, laminated to a non-woven polypropylene fabric enclosing the core and welded along both long edges. The core of the products consists of five layers of polyester fibre wadding separated by four metallised film layers. This reduces the total thickness of insulation needed and to cut installation time. It also stops air leakage by providing an air-tight vapour barrier and restricting air movement.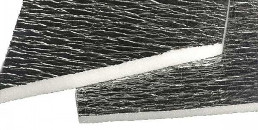 Straightforward to install,

Easy to cut and fix,

Could be a DIY project,

Has reflective surface on both sides,

Can be between rafters to make the loft a living space.
Rigid sheet insulation is used usually to insulate the walls and sloping sides of the roof, which in turn would allow the loft to be used as living space. These insulation boards are available with a fire-resistant, moisture-resistant additives. They also may have decorative front face.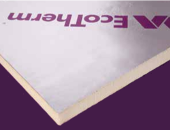 EPS and XPS polystyrene,

PIR rigid boards,

Excellent for insulating loft conversions,

Can be covered with plasterboard for an attractive finish,

High R-value,

Easy to cut and install,

Greener insulation options - cork, wood, straw board.
Greener insulation options can be expensive.
R-value Comparison Chart for products available at Insulation Shop

CHOOSE MANUFACTURERS or scroll down to see products