Ceresit
Ceresit has more than 100 years of tradition and experience--started in 1905 and now a part of the Henkel Group. Ceresit had brought into construction industry a steady stream of innovative products. Today, Ceresit is internationally recognised as a leading brand offering a wide range of high-quality product systems. Ceresit is your competent partner for the construction industry and professional craftsmen. Building projects are complex and require specialized products, and the solutions Ceresit offer are based on consistent quality and long-time experience gained in the course of its history.
Ceresit stands for reliability and professional quality, and also for improving energy efficiency and protecting natural resources. Its products and technologies provide the professional users with tangible added value. Experienced chemists and engineers at Ceresit translate all pertinent market research findings into customized products that make hands-on work easier, faster and healthier.
With the stringent quality control in development and production, and continuous process optimization, Ceresit meets the demands of the construction industry and professional craftsmen worldwide, and sets the highest standards. For the customers and their building projects this means assurance, durability and optimum value retention of the building. Ceresit is often the preferred choice for professional craftsmen. You can buy Ceresit products at Insulation Shop, especially for External Wall Insulation (EWI).
Optimized energy and water use and with less raw material waste reduces resource consumption and minimizes CO² emissions during the production cycle. Specific product solutions--external thermal insulation systems--enable the end-user to save on energy costs and also actively contribute to environmental protection. Ceresit's innovative products benefit workers and users, with their safer working conditions or improved indoor air quality and the elimination of mould infestations from the kitchen and bathroom.

Types of Products
ETICS (External Thermal Insulation Composite Systems): Adhesive mortars, Adhesive rendering mortars, Mineral Renders, Priming Paints, Priming Additives, Facade paints, Glass-fibre Mesh

Adhesive mortars, Adhesive rendering mortars
EWI Renders

Primers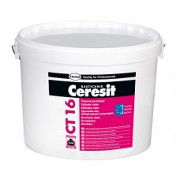 Paints

Glass Fibre Mesh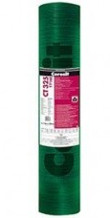 Expanding Foams: Polyurethane Foams (PU), Foam Cleaners
Waterproofing: Bitumen Liquid products, Bitumen Membrane products, Cementitious products, Silicone-based products, Tapes, Reinforcement fabrics, Polymer-based products, Polyurethane-based products
Cementitious products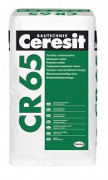 There are many other Ceresit products that are not available for sale at the Insulation Shop, but can be specially ordered. All products for applications, such as Tiling, Flooring, Interior Finishes and all kinds of Repair work can be ordered.

Tiling: Tile adhesives, Grouts, Sealants, Waterproofing under tiles, Primers, Cleaners, Impregnation Agents, Multi-purpose insulating-board

Flooring: Levelling compounds, Primers, Screeds, Flooring Adhesives, Repair Mortars, Crack Repair
Repair and improvement of concrete: Cementitious products, Acrylic-based products, Epoxy-based products, Silicone-based products, Mixing Oils, Air-entraining Agents, Liquid and Powder Sealants

Interior Finishes: Universal Primers, Renders, Skim Coats