Specialist Board
The usual plasterboards we use are made from gypsum, which is highly fire resistant, but may not be fully moisture resistant. It cannot be used outside. There are certain types of specialised plasterboards, such as cement bonded particle boards, cement boards that can withstand extreme weathering effects of wind, rain and snow, polymer and glass fibre bonded cement plasterboards, extremely durable tile backer boards providing peace of mind in wet indoor areas such as bathrooms, shower rooms and wet rooms, and also insulated cement based boards that can be used even in swimming pools.
These panels are easy to use in external and internal applications due to its flexibility--can be nailed, screwed, drilled, routed, sanded, planed or sawn. They also provide a level of airborne sound reduction.
In residential and public buildings, Internal walls and partitions,

As an external cladding material (single skin and sandwich application),

Sometimes even as a structural member,

As a carrier panel in various cladding systems, including brick slips systems, terracotta cladding systems, coating and insulated render systems,

In wet areas, such as bathrooms, kitchens

Some, even in swimming pools.
Durable, flexible and cost-effective,

Easy to handle, install and decorate,

Offers a level of acoustic insulation,

Highly moisture resistant,

Practically non-combustible,

Robust and impact resistant,

Insects, vermin and fungi resistant.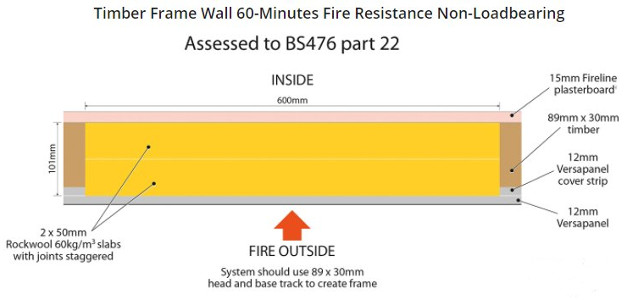 Versapanel's fire resistant ability.
---
CHOOSE MANUFACTURERS or scroll down to see products
Showing 1 to 16 of 16 (1 Pages)