50mm ThermaFleece UltraWool Flexible Slab 390mm x 1200mm (pack of 30)
50mm ThermaFleece UltraWool Flexible Slab 390mm x 1200mm (pack of 30)
Thermal Conductivity: 0.035W/mK
Thermafleece UltraWool Flexible Slab is a versatile high density insulation rich in British sheeps wool, which would give you all round performance and value for money. It contains 75% Sheeps wool, 15% recycled polyester and 10% polyester binder with a high recycled content making it highly environmentally friendly. It contains a lofting agent to maintain durability, fibre stability and structural integrity creating a long lasting insulation. You get the full benefit of sheeps wool with enhanced performance, durability and sustainability.
Thermafleece UltraWool Slabs are flexible and the ideal choice if you are looking for maximum thermal performance when space is at a premium. They are sized to provide extra tight friction fit in walls and roofs providing excellent thermal and acoustic performance.
Long lasting, easy to cut and install,
Safe to handle without the need for personal protective equipment,
Contribute to a healthier indoor environment,
Regulates moisture and absorbs harmful airborne substances in the home,
Can be used in conjunction with vapour permeable underlay,
Highly recyclable,
Can be safely disposed of at the end of its life,
Can reduce CO2 emissions by many tonnes over the lifetime of use,
Can be used to reduce airborne sound reduction of Rw = 40dB

Roofs Lofts & Warm Roof,
Walls Timber Frame & Solid Wall,
Floors Suspended Ground Floor & Between Floor

Thermafleece UltraWool flexible slab is harmless and can be installed without gloves or protective clothing. It is not irritating to the skin, eyes or respiratory tract. Its recommended that you wear a dust mask in enclosed spaces such as lofts. To retain the benefits of water vapour, absorption and release, Thermafleece UltraWool slabs may be used in conjunction with a vapour permeable underlay. Protect the insulation from prolonged exposure to sunlight when unpacked and avoid wetting for extended periods, store under cover and clear of the ground.
Thermafleece UltraWool slab can be cut using a straight edge and a knife, or simply torn apart. For more accurate cutting, tightly compress or clamp the insulation between two pieces of solid 15mm board. Overhang the fleece where you want to cut keeping the two board edges aligned. Saw cut the edge using a sharp, scalloped edged knife and keep the blade firm and square against both board edges throughout. Trim any fine remaining fibres with large scissors or shears.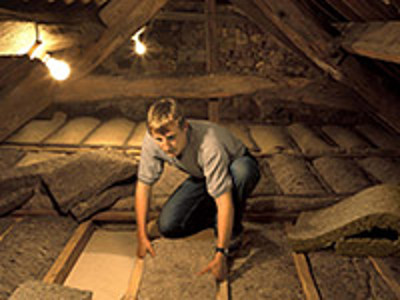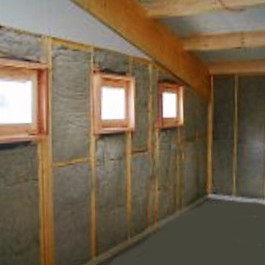 Manufactured to ISO 9001 & 14001