All the Pros of Foil Backed Insulation Boards
29 Dec

0 Comment(s)
37644 View(s)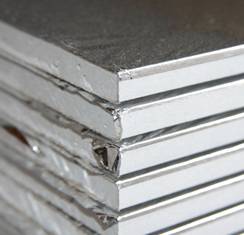 Find a Perfect Solution for Cavity Wall Insulation
Since the winter is slowly approaching, now would be a good time to consider your insulation options. Basically, if you do not want to end up freezing during harsh winter months and thinking you should have thought about adding insulation sooner, you better start conducting a thorough inspection of your home and decide upon which part just craves for insulation. Also, please carefully plan your budget and make sure that you don't go overboard but firstly determine which amount of money you are willing (or able) to spend and then start planning installing insulation. Another important fact you should be aware of is that the material you choose and the installation method (which will all influence the overall costs) will depend on the part of your home you decide to insulate but also the type of the construction element, since different set of rules apply when insulating sold and cavity walls, for example. Well, if you are dealing with a cavity wall (since we strongly advise you always start insulation with your walls), then you should know all the pros of foil backed insulation boards, as one of your options.
About Cavity Wall Insulation
First of all, if you are dealing with an older home, then you are probably having a cavity wall within your building structure. Basically, when originally designed, cavity walls were supposed to hold the cold air trapped between the inner and outer leaf of the wall which was divided by a cavity. Although having some advantages, in time it has been proven that these cavities can be somewhat a problem, if not properly filled with insulation. What happens is that, in time, the cold air but also moisture building up between the wall leaves, reaches the inner side of the wall which may lead to serious damp issues, not to mention affect the thermal performance of the entire building.
In order of dealing with such problem special cavity wall insulation (such as foil backed insulation boards) was developed, that is simply inserted into the cavity, thus offering another layer of protection to your interior. Now, you should make the difference between full fill and partial fill cavity insulation. Full fill cavity means that entire gap in the wall structure is filled with some insulation material, leaving no space between. Here, there is no need for leaving a residual cavity, but is best to simply fill the entire space with some natural, flexible insulation material such as rock or glass wool (with a proper vapour barrier installed), where the thickness of the material will depend on the prescribed U values. However, please note that foil backed PIR insulation boards are not applicable to full cavity insulation, but are the perfect solution for partial fill cavity where the cavity is not fully closed with insulation but a residual cavity is left uninsulated (the size of the residual cavity may vary, but should be at least 50mm). Here, it is important to choose insulation that will have substantial U value and that will be light and thin enough to allow leaving some free, unclosed space.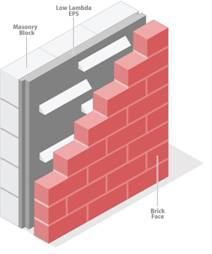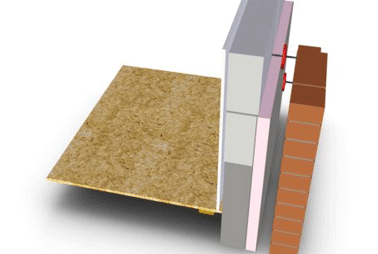 Full fill cavity Partial fill cavity
How Are Foil Backed Insulation Panels Beneficial
For fully understanding all the benefits of foil faced insulation boards, you need to understand their composure. These are usually PIR boards (referring to the insulation core) covered with highly reflective foil on one or both sides of the panels. This way the best characteristics of both rigid insulation boards and reflective foil insulation are combined in order of getting one product of superb quality. Now, there are also different versions and types of these boards which influence their overall performance, but some of the most important benefits of foil backed insulation panels are:
thermal performance, since as aforementioned it combines both rigid panels and foil strengths, thus upgrading insulation power. Firstly, insulation boards are great insulators themselves, with superb R and U values (depending on the type), but can also be moisture resistant which is another valuable quality. On the other hands, while the boards are great in keeping the heat in when necessary, reflective foil installed on both sides of the panel, instead of collecting heat, it reflects it, why it has substantial results also during summer since it keeps the heat on the safe distance from your home, thus keeping the temperature at an optimal level, regardless of the season.

rigid insulation core of foil faced insulation is particularly important for the strength and robustness of the entire product. These boards will not bend, break or sag but will, on the contrary, contribute to the overall integrity of the wall structure.

The material is also very light which only adds to its easy installation process. Unlike other materials that can be somewhat bulky and may involve specialized tools and equipment for preparation and installation, this type of insulation can easily be trimmed to the desired size and shape with nothing more than a pair of scissors or a utility knife and can be installed with either appropriate nails and/or adhesives. Thus installing foil backed insulation panels is practically a DIY job, which could also lower your costs.
Another cost-related issue refers to the maintenance and replacement costs. These panels can basically have an indefinite life span, if installed correctly. Once placed, the boards require no special maintenance since they will not be easily damaged by exterior effects, such as moisture, damp, vapour, etc.

Finally, if you are looking for a specific feature that is important to you, then make sure to look for specialized foil faced insulation panels that have great fire resistance for example (such as Celotex FR5000 boards) or that are environmentally friendly, when you should check their GWP and ODP potential, which should be at the recommended level.
Insulation Shop offers a wide range of PIR and phenolic rigid insulation boards for your 2015 insulation project. Send your quote enquiries to info@insulationshop.co or order directly from our insulation online shop.
---