25mm EcoTherm EcoVersal PIR Insulation Board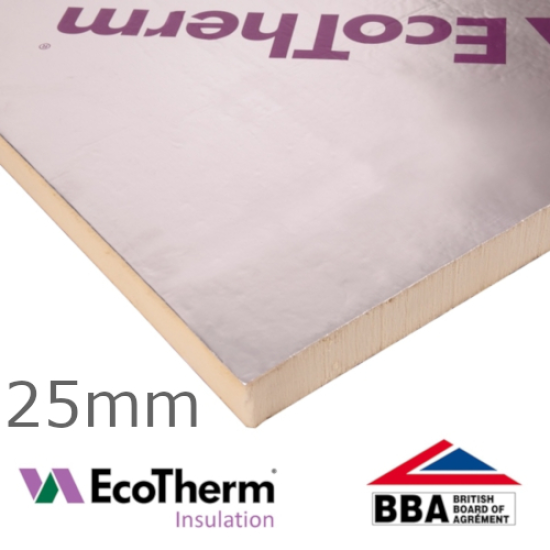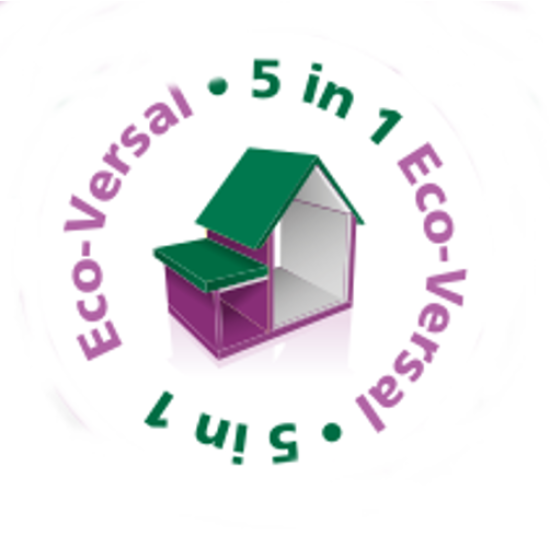 25mm EcoTherm EcoVersal PIR Insulation Board
Price: £26.34
(£31.61 inc VAT)
Price per m2: £9.15/m2 (£10.98 inc VAT)
10 or more £25.81 (£30.97 inc VAT)
20 or more £25.28 (£30.34 inc VAT)
30 or more £24.75 (£29.70 inc VAT)
Product Code:

A1-1549

Delivery Time:

1 - 5 working days

Brand: EcoTherm Insulation
(tech. support: 01268591155)
Model and Size:

1200x2400mm - 2.88m2

Weight:

3.38kg
Our ratings on 26-01-2023:

4.1 out of 5 - Excellent


4.8 out of 5
25mm EcoTherm EcoVersal PIR Insulation Board
Thermal Conductivity: 0.022W/mK
Compressive Strength: 140kPa
Surface Spread of Flame: Class 1
25mm Eco-Versal is a foil faced universal solution for insulating walls, floors, pitched roofs, dormer cheeks and ceilings. It is ideal for insulating timber frame walls and can also be used to insulate solid walls internally. EcoTherm Eco-Versal comprises a fibre free rigid polyisocyanurate (PIR) insulation core faced with an aluminium foil composite on both sides.

Used in both new build and upgrading the thermal performance of existing building elements, providing a cost effective means of reducing
CO2
emissions and for compliance with Building Regulations/Standards.
Ideal for use in:
Floors,
Solid walls,
Pitched roofs,
Dormer cheek,
Cold flat roofs,
Ceilings,
Timber frame walls,
Room-in-the-roof applications.
Rigid boards are easy to cut and fit between studs,
Lightweight boards will not weigh down the structure,
Excellent thermal performance for minimum wall thickness, maximising internal space,
The low emissivity surface of the reflective foil facing can cut radiant heat transfer across an adjoining air-space,
When correctly installed, Eco-Versal has an indefinite life and its durability depends on the background/supporting structure and conditions of its use,
EcoTherm Eco-Versal achieves BS476-7: 1997 Class 1 rating, Resists attack from alkalis, dilute acids, mineral oil and petrol,
Manufactured with a blowing agent that is CFC/HCFC free and has zero Ozone Depletion Potential (ODP) with a low Global Warming Potential (GWP),
The fibre free insulation core and facings resists attack by mould and microbial growth and do not provide any food value to vermin,
Minimises the risk of interstitial condensation.
High water vapour resistance.
INSTALLATION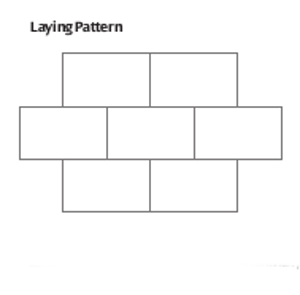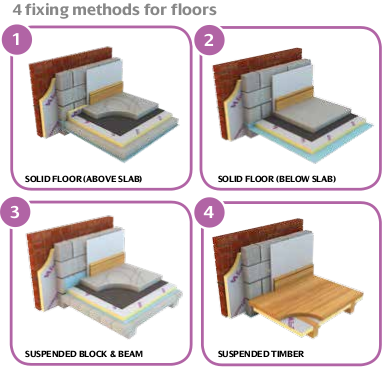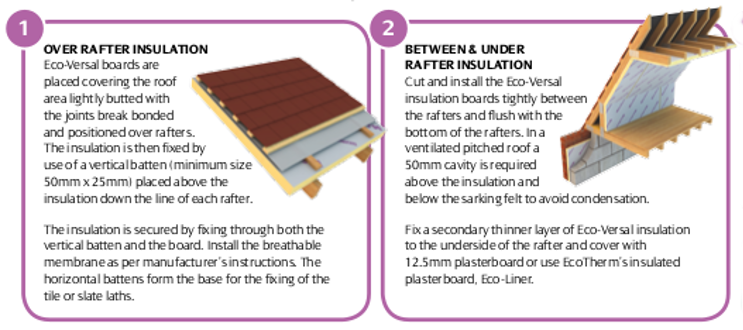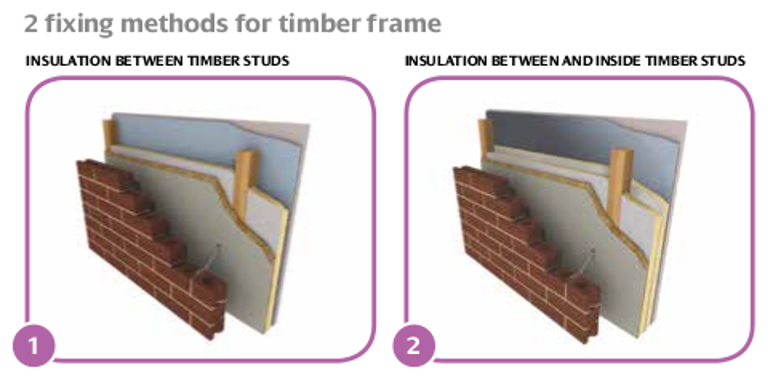 CERTIFICATION
EcoTherm Insulation is manufactured under an ISO 9001 Quality Management System (LPCB certificate 388 7QMS), ISO 14001 Environmental Management System (LPCB certificate - 388 7EMS) and BS OHSAS 18001 Occupational Health and Safety Management System (LPCB certificate 388 7HS). Eco-Versal is covered BBA Agrment Certificate No 99/3569.