Cavity Wall Insulation
External walls in majority of houses in UK are made of two layers with a gap or 'cavity' between them. Filling the gap with insulation during construction significantly improves energy efficiency of the house.
Two options are available when insulating a cavity wall:
FULL FILL CAVITY
No need for a residual cavity.

Suitable for mineral wool and some expanded polystyrene insulants.

Insulation thickness varies according to the U-value requirement.

Wall tie or suitable fixing is essential.

Foil faced insulants are not suitable for this application.

Suitable for natural insulation materials when used with a barrier
PARTIAL FILL CAVITY
Used where residual cavity is needed to avoid risk of rain penetration.
Residual cavity must be a minimum of 50mm.

Suitable for all insulants.

Thinner, foil faced insulation boards take advantage of reduction in heat radiance across the cavity and reach required U-value.

Any problems associated with complete cavity fill can be avoided.

Suitable for natural insulation materials when used with a barrier
Insulating your house with glass or mineral wool cavity insulation products found in insulationshop.co not only saves you money on your energy bills but also greatly reduces carbon dioxide emission of your house allowing you to reduce your impact on a global warming and make your home environmentally friendly. Our cavity insulation in this category comes in a form of a glass wool slab (batt) in quantities of 5, 7 and 8 slabs per pack.
R-value Comparison Chat for Cavity Wall Insulation for products available at Insulation Shop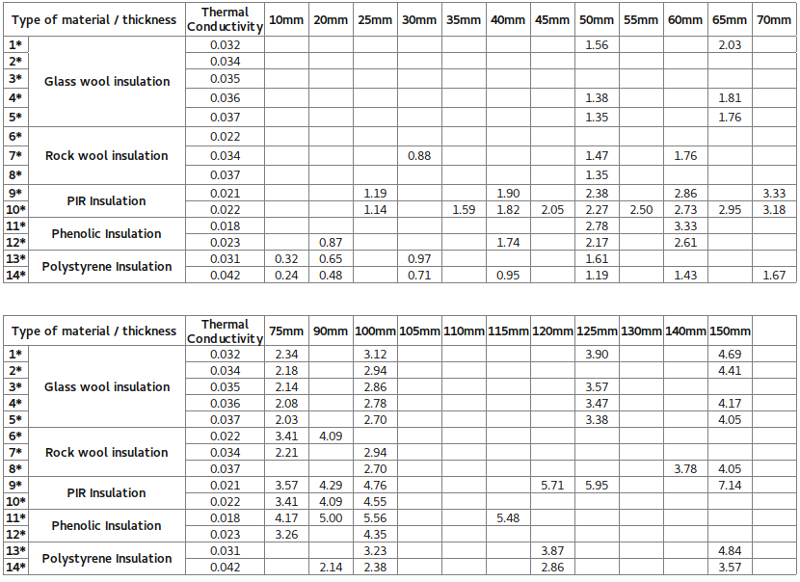 CHOOSE MANUFACTURERS or scroll down to see products