Fire Protection Boards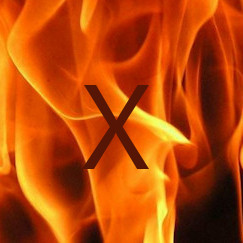 Fire protection boards are made from Calcium Silicate, Gypsum, and Mineral Fibre with special additives to suppress the growth of fire. These boards have excellent stability, are easily installed, have fire performance and finish in one and have up to 240 minutes fire performance. Some of these boards have moisture resistance additives in them, so they can be installed in areas, where there is a chance of exposure to moisture or water. The fire protection boards are also used in industrial, commercial and public areas, such as factories, duct work, steel structures, smoke barriers, tunnels, airports.

A good building is a safe building. Fire safety of a building is very important and all buildings have to meet the legislation regarding fire-safe construction, so using superior quality fire protection materials is crucial. During a fire, fire rated constructions allow people to reach safety. The manufacturers of specialised fire protection boards test them thoroughly. Carefully selected fire protection boards are available at Insulationshop.co.
Reaction to Fire

- tests how a product will become involved in the growth of fire at origin, up to the time when flashover--near-simultaneous ignition of the material directly exposed to fire--occurs, or does not occur, and provides a fire classification for the material.

Fire resistance

- tests how an element of construction or fire protection system will prevent a fully developed fire from causing structural collapse of the element, or prevent the fire from passing from origin into an adjacent space.
Non-combustibility test for materials: BS 476: Part 4: 1970

- This test classifies materials as either non-combustible or combustible. It is standard for the fire performance of materials and gives a measure of the heat and flames generated by the material under standard heating conditions. Non-combustible materials can be used without restriction anywhere in a building, as their use ensures that hazards due to smoke and toxic gases are minimised and that the fabric of a building will not contribute to creating a fire.

Method of test for fire propagation for products: BS 476: Part 6: 1989

- This test measures the amount and rate of heat evolved by the product while subjected to standard heating conditions.

Method for classification of the surface spread of flame for products: BS 476: Part 7: 1987

- This test classifies materials into Classes 1 to 4 in descending order of performance according to the rate and extent of flame spread over their surface under standard heating conditions. Class 1 is the highest.

Method of assessing the heat emissions from building materials: BS 476: Part 11: 1982

- This is method for assessing the heat emissions from building materials at a temperature of 750°C. Class 0 - Composed throughout of materials of limited combustibility.
Fire performance of the material is tested on,
its ability support its loadbearing capacity without deformation,
its integrity against collapsing, freedom from holes, cracks and fissures and sustained flaming on the unexposed face,
its ability to restrict the temperature rise of the unexposed face to below specified levels (usually 140°C mean rise, 180°C maximum rise),
its ability to maintain its intended function.
Partitions,
Ceilings,
Wall and roof linings,
Door upgrades,
Porch or canopy linings,
Service enclosures and pipe covers,
Boiler and airing cupboard linings,
Service shafts, lift enclosures, cavity barriers, smoke plenums,
Valve box enclosures,
Fuel pipe protection,
Fire doors,
Fire protection of structural steelwork
30 - 90 minute fire protection -

Promat MASTERBOARD, a calcium silicate board reinforced with selected fibres available in 6mm, 9mm and 12mm thickness. PROMATECT L500

is a non-combustible low density calcium silicate board, thicknesses 2x25mm (30mins), 2x30mm (60mins), 2x40 (90mins). Versapanel Cement Bonded Particle Board with 60 mins fire protection

available in 10mm, 12mm, 18mm and 22mm thickness.

120 minute fire protection

- Kemwell MP-1000, a calcium silicate board available in 9mm and 12mm thickness. PROMATECT L500 2x50mm for 2 hours fire protection. Knauf Fireshield, a gypsum board - 2 sheets would give 2 hours of fire protection. Gyproc FireLine MR Plasterboard, a gypsum board available in 12.5mm and 15mm thickness.

240 minute fire protection

- Promat SUPALUX, a calcium silicate board available in 6mm, 9mm, 12mm and 15mm thickness. Promat Monolux 250, 500 and 800 available in 12.7mm, 19.1mm and 25.4mm thickness.

CHOOSE MANUFACTURERS or scroll down to see products
Showing 1 to 24 of 24 (1 Pages)