60mm Kingspan GreenGuard GG700 XPS Board (pack of 7) - Insulation for Car Park Decks, Heavy-duty Industrial, Commercial and Cold Store Floors
60mm Kingspan GreenGuard GG700 XPS Board (pack of 7) - Insulation for Car Park Decks, Heavy-duty Industrial, Commercial and Cold Store Floors
Thermal Conductivity: 0.034W/mK
Compressive Strength: 700kPa
60mm Kingspan GreenGuard GG700 XPS Board
is an insulation for car park decks, and heavy-duty commercial, industrial and cold store flooring. They have high compressive strength, and a closed cell structure which resists the absorption of ground water and the passage of water vapour. The
GreenGuard GG700
XPS Board
is CFC / HCFC free and is manufactured with a blowing agent that has zero Ozone Depletion Potential. The board has a closed cell structure, which makes it water vapour and moisture resistant, and is also unaffected by air filtration, thus upgrading the thermal performance of the entire construction.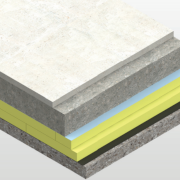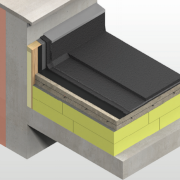 Used as insulation for car park decks, and heavy-duty commercial, industrial and cold store flooring.
High compressive strength,
Resistant to the passage of water vapour,
Easy to handle and install,
Non-deleterious material,
Manufactured with a blowing agent that has zero ODP,
Resistant to most dilute acids and alkalis,
Ideal for new build and refurbishment,
Straight edge profile.
60mm Kingspan GreenGuard GG700 XPS Board
is manufactured to;
The management system certified to ISO 9001: 2015 (Quality management systems. Requirements),
ISO 14001: 2015 (Environmental Management Systems. Requirements),
BS / I.S OHSAS 18001: 2007 (Health and Safety Management Systems. Requirements)
ISO 50001: 2011 (Energy management systems. Requirements)