37.5mm Speedline PIR Thermal Laminate Board - 25mm PIR + 12.5mm Plasterboard
37.5mm Speedline PIR Thermal Laminate Board - 25mm PIR + 12.5mm Plasterboard
Thermal Conductivity: 0.022W/mK
Compressive Strength: 140kPa
37.5mm Speedline Thermal Laminate Board is a 2 in 1 solution -- dry lining and thermal insulation-- in one single application. This thermal laminate board comprises a 25mm PIR foam with a kraft paper/aluminium multilayer finish, factory bonded to a 12.5mm tapered edge plasterboard. The PIR foam has a very low thermal conductivity of 0.022W/mK with the plasterboard 0.19W/mK providing an optimum thermal insulation solution. It can be installed by dot and dab on masonry walls, and mechanically fixed to timber frame, steel frame walls and for lining the underside of rafters within a pitched roof application and the underside of joists within a flat roof location. Premises lined with Speedline Thermal Laminate Board become more responsive to heating conditions, resulting in the ambient internal temperature becoming comfortable quicker within colder months, and also to reduce thermal bridging through the structure.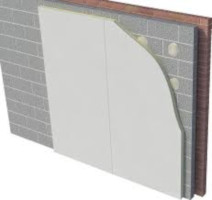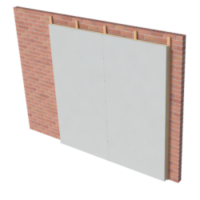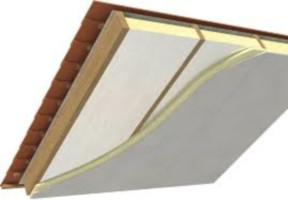 CHARACTERISTICS
2 in 1 solution - dry lining and thermal insulation solution in a single board,
Suitable for direct dot and dab bonding and mechanical fixing,
Very high thermal resistance,
Easy to handle and install,
Ideal for new build and refurbishment projects,
Environment friendly - zero ODP and GWP of less than 5.

In new build and refurbishments,

Warm roof constructions,

Retro-fit older properties.



CERTIFICATION

Manufactured in accordance with ISO 14001: 2004