Rock Wool Insulation Properties
19 Feb

0 Comment(s)
17508 View(s)
by Mark Row
Everything you should know about rock wool insulation

Rock Wool Insulation could be the best choice for proper insulation of your cavity or frame walls, roof rafter or lot. Bearing in mind that lately people pay much more attention to insulation, but not only thermal insulation which is the primary goal that everyone have in mind when choosing an insulation material, but also acoustic insulation which can also be very important, especially of party walls and floors. This is where rock wool insulation can be very effective, considering its properties and performances in both thermal and acoustic insulation. But before choosing this type of insulation material, there are some things you should know about regarding the material itself and its varieties and applications.
Definition
Rock wool insulation implies a specific manufacturing process of rock wool (also known as mineral or stone wool), which is made by using molten rock (usually basalt), a binder and usually a little oil to decrease appearance of dust. All the materials are placed inside a vertical furnace and heated at very high temperatures of approximately 1600° C. The result is producing mineral or rock wool consisted of fine fibres which are then processed into final product packed into rolls or slabs. The characteristics of rock wool insulation will furthermore depend on its density, since the manufacturing process enables to achieve different densities formed into various shapes.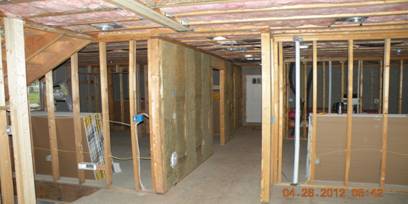 Sustainable insulation solution with various applications
Rock wool is a fire resistant material thanks to high temperatures used in the melting process, so it is often used for preventing fire from spreading due to its ability to block heat transfer. This is important, since if used properly, rock wool insulation will not only protect your home, but also have positive effects on energy consumption. Bearing in mind its ability to retain water, this could present a problem on one hand which can effectively be dealt with if the water is able to drain out, but keeping in mind that moist and water does not have consequences to rock wool insulation properties. On the other hand this property of rock wool has made it very popular for hydroponics and horticulture use. Rock wool insulation is also eco-friendly, not only because it is recyclable, but also because it generates only a small amount of waste (not only manufacturing but also installation waste), since materials can be reused in the manufacturing process. Rock wool insulation has many application, but is especially efficient when used for masonry cavity and timber frame walls, roof rafter insulation, loft and suspended floor insulation or acoustic separation of flats.
Classification
Insulation Shop offers you rock wool insulation products, all properly certified and produced by leading manufacturers of this type of insulation materials, Rockwool and Knauf.
Rockwool offers a wide set of products created from natural volcanic rock, including: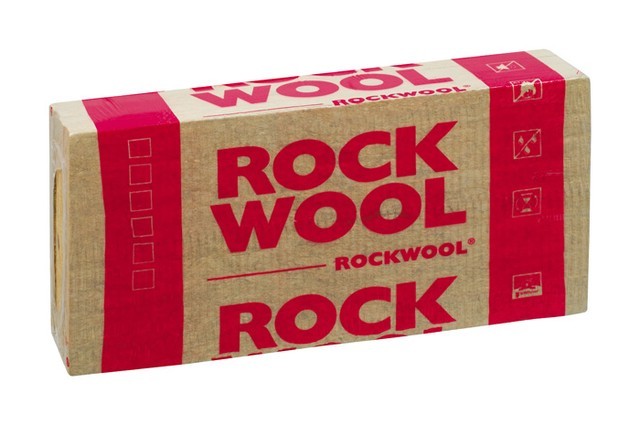 Cavity Insulation Slabs available in 50 mm, 80 mm and 100 mm sizes, which are very easy to install, water repellent and fire resistant, with overall great thermal and fire insulation, non-combustible and thus has very wide application, especially in buildings up to 12 m high, or even buildings 12-25 m high if certain conditions are met.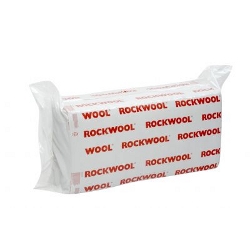 Flexi Insulation Slab in 50 mm and 100 mm sizes. Flexi insulation slabs are easy to install and handle, compatible with every width, due to its patented flexi edge, produce no waste, especially applicable to partitions where they provide both fire and acoustic benefits and often used to reduce noise, applicable to walls, partitions, roofs and floors.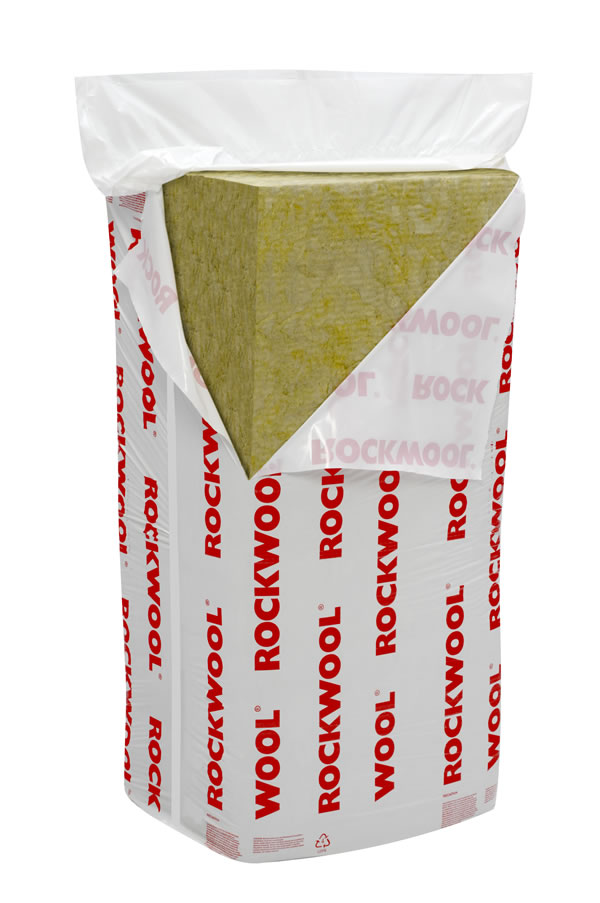 RWA45 Slab and RW5 Universal Insulation Slab, both available in two sizes, 50 mm and 100 mm. This type of rock wool insulation is very easy to install and requires no maintenance, cost-effective water repellent and can resist temperatures of up to 230° C, used for roofs, walls, floors, ventilation plant and acoustic ceiling and partition panels.
Knauf is also one of the most respected and progressive manufacturer of rock mineral wool products, including: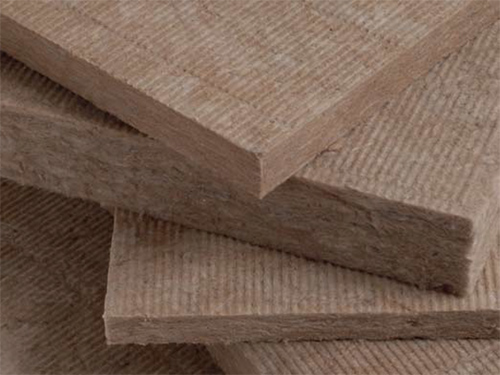 Earthwool RS45 (available in four different sizes, 25 mm, 50 mm, 75 mm and 100 mm), RS60 Universal Insulation Slab and Earthwool RS100 Universal Insulation Slab (available in two sizes, 50 mm and 100 mm), used for internal partitions, between timber and metal stubs and rafter and floor joists. It is very lightweight and thus easy to install and cut to right size, odorless and rot proof, it has high vapor resistance, can be used at temperatures of up to 850° C, depending on the density and classified as non-combustible.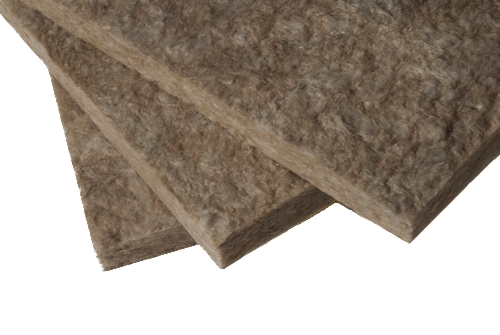 Earthwool Flexible Insulation Slabs, available in 50 mm and 100 mm sizes, used for internal partitions, between timber and metal stubs and rafter and floor joists, available in weatherproof packaging, making it easy to unload and store outside, widely applicable and moisture tolerant.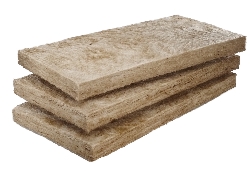 DriTherm 32 Ultimate Cavity Slab (available in 65 mm, 75 mm, 85 mm and 100 mm sizes) and DriTherm 37 Standard Cavity Slab (available in 65 mm and 100 mm sizes), used for thermal insulation of masonry cavity external walls, in buildings up to 12m high in any exposure zone or multi-storey applications up to 25m in height, odourless, rot proof and non-hygroscopic, has virtually no vapour resistance, allowing your wall to breathe, contains a water repellent silicone binder ensuring that no liquid water can reach the inner leaf of masonry and represents no known threat to the environment.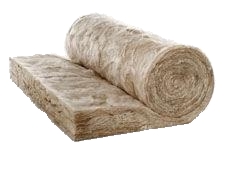 Earthwool Acoustic Insulation Roll, available in 50 mm, 75 mm and 100 mm sizes, used for sound insulation of separating walls, separating floors, internal floors and timber and metal stud partitions, has excellent acoustic and sound absorption properties, dimensioned to suit studs and joists at 400mm or 600mm centers, where long roll lengths enable quick and economic installation and friction fits between studs, ensure continuity of the absorbent layer with no air gaps.
If you have more thoughts on Rock Wool Insulation, feel free to post them in the comments section below. I will be more than happy to answer any questions you might have.
---